Churchill's House of Commons Dry White Port - 75cl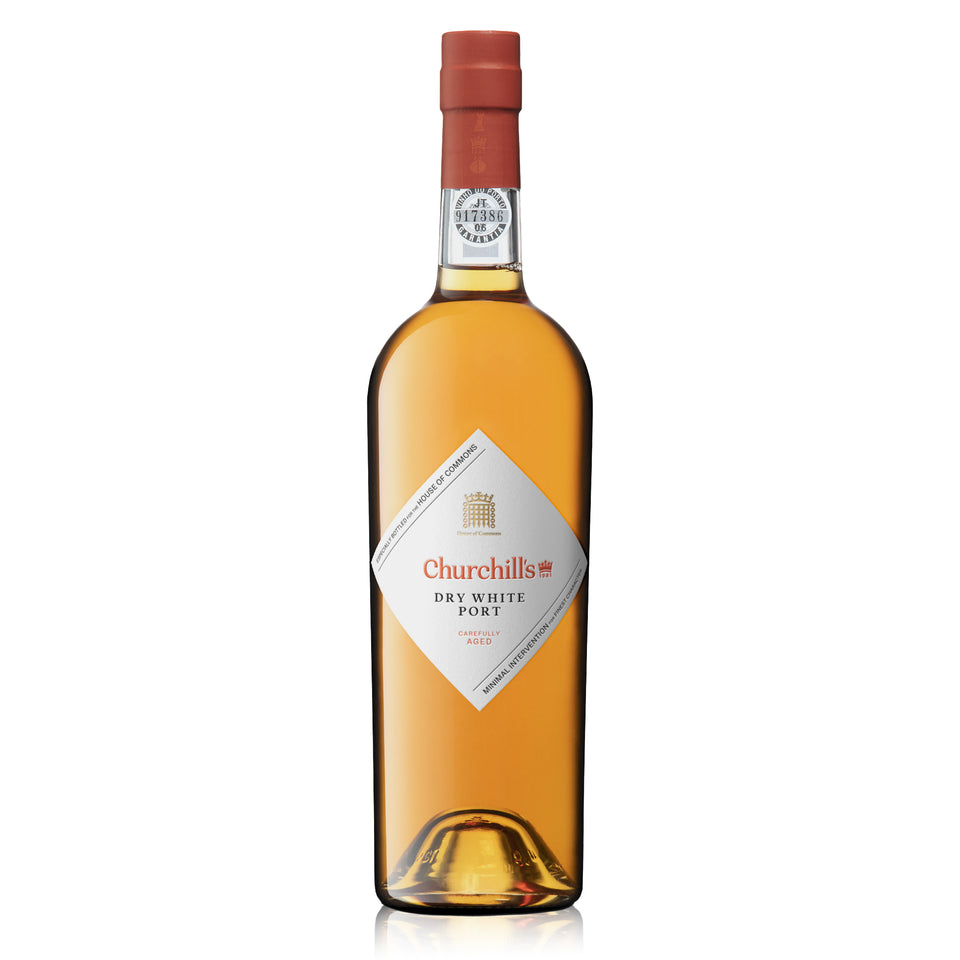 Description
Please note: Only payments made by credit card will be accepted when ordering this product. Orders placed using a debit card or any other form of payment will be cancelled automatically. 
New for 2023, Churchill's Dry White Port has a distinctive golden colour and smooth nutty flavours that are the result of skin fermentation followed by a decade of ageing in seasoned oak casks. 
Perfect as an aperitif, this elegant tipple offers distinct aromas of grated nutmeg and eucalyptus, shows hints of orange peel, and has a long peppery finish. It beautifully complements an array of nuts, cheese and charcuterie. 
Serve chilled (8-10 degrees celcius)
Grapes: Malvasia Fina, Rabigato, Côdega and Viosinho.
Filtered and ready for immediate drinking (does not require bottle ageing).
75cl
Delivery information
You must be over 18 to purchase this product. Please note that delivery will be refused if an individual aged 18 or over is not present upon delivery at your nominated address.
Our delivery partner practices Challenge 25 age verification at the point of delivery, and therefore you may be required to present valid ID to confirm your age. Failure to do so may result in the item not being delivered.