Hats Off, Strangers Door Mat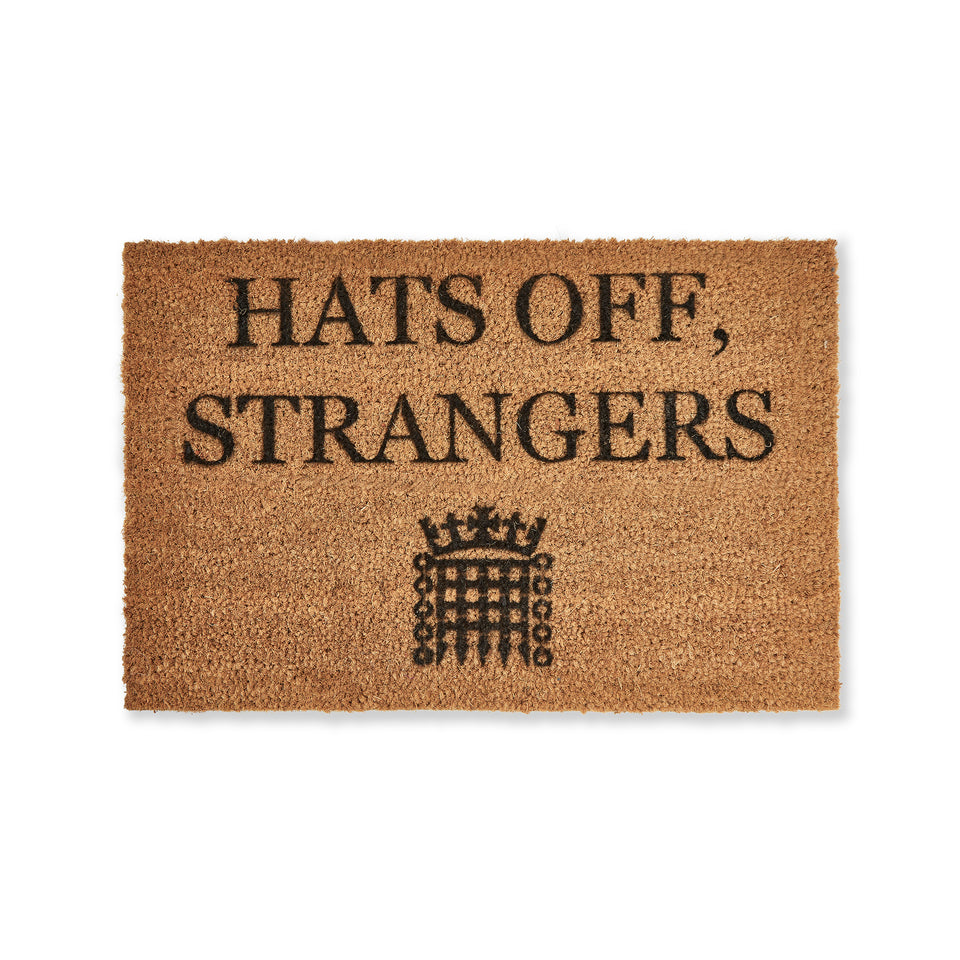 Description
Made from natural coconut.

Anti slip backing

60 x 40cm
"Hats off, Strangers"
Both the Commons' and the Lords' Speaker formally open their respective Houses each day with a ceremonial procession from their official residences within the Palace to their respective Chambers at the start of business. 
In Central Lobby, where there may be members of the public, the police inspector on duty shouts "Hats off, Strangers".
Nowadays, few may be wearing hats but the police remove their helmets, and this aspect of the ceremony is a relic of the elaborate hat wearing and doffing etiquette of former centuries.