Vanilla Macaroons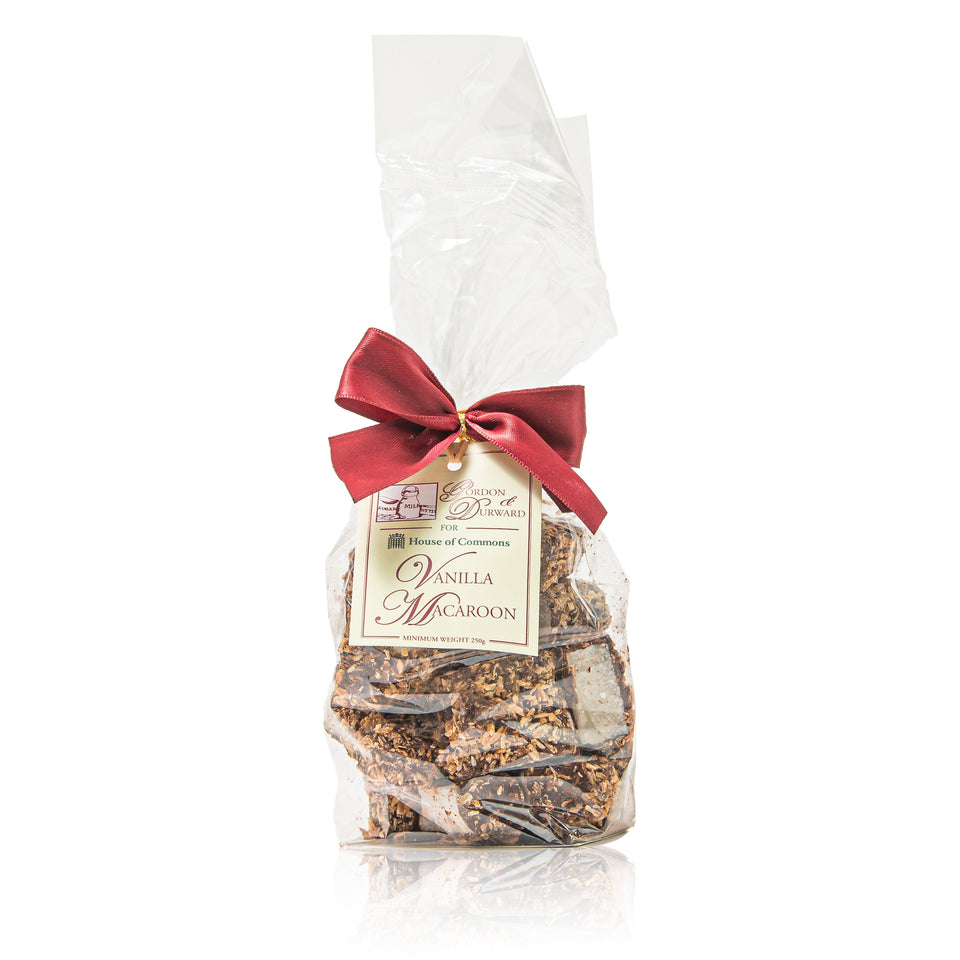 Description
The Scottish macaroon has a dense, sugary centre and is covered in chocolate and roasted coconut. These macaroons have a vanilla flavoured fondant centre. Traditionally they were made with cold leftovers of mashed potatoes and sugar loaf!
The modern macaroon is made from a combination of sugar, glucose, water and egg white. These ingredients make a fondant centre. This recipe was reportedly discovered by accident in Coatbridge in 1931, when confectioner John Justice Lees was said to have botched the formula for making a chocolate fondant bar and threw coconut over it in disgust, producing the first macaroon bar.
250g
Made in the UK
Allergens: Milk, Egg, Sulphites 
Gordon & Durward have been making confectionery in Crieff, Scotland, since 1925. They specialise in making traditional Scottish sweet treats.