House of Commons Truffle Salami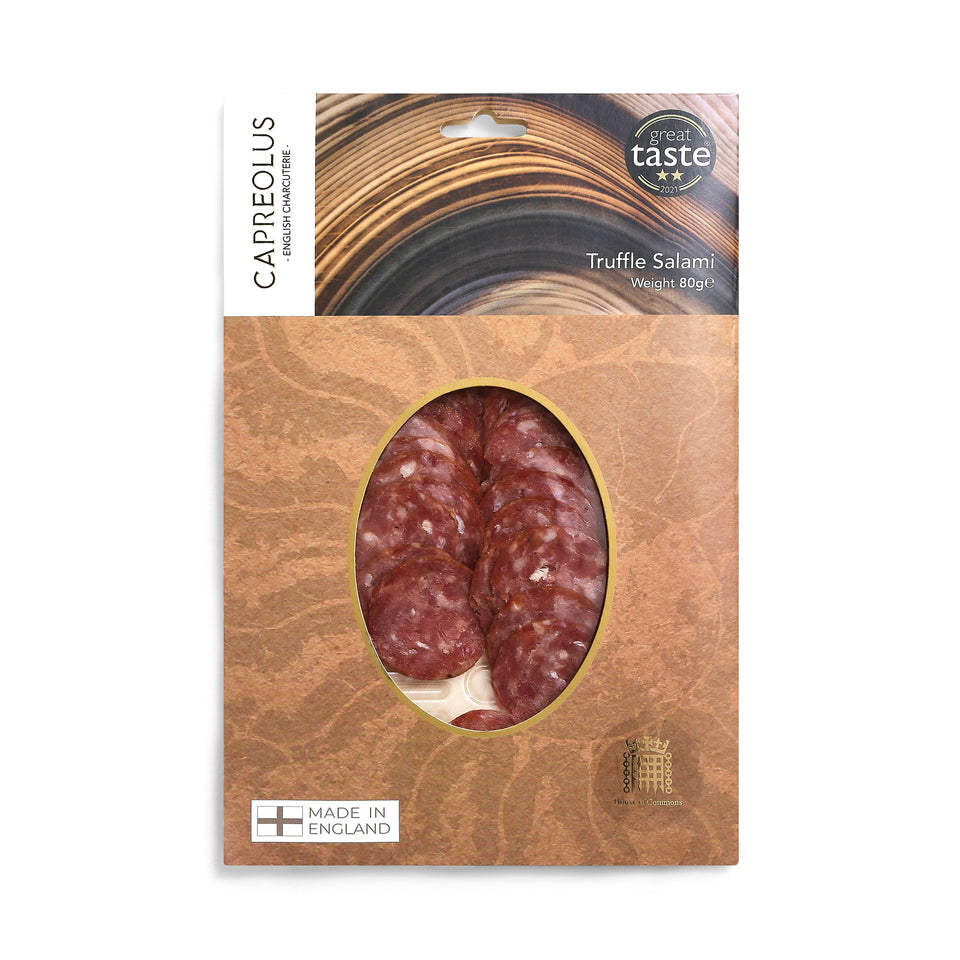 Description
The House of Commons has partnered with Caprelous Fine Foods of Dorset to offer a new range of British-sourced produce. Their Truffle Salami is based on the classic Saucisson Sec, but with just the right amount of truffle added.  

It's made with free range pork, ground and seasoned with garlic and black pepper, and infused with a subtle level of Italian black truffle.  The sausages are filled into natural hog casings before being fermented and air dried.  
Ingredients:  Pork, pork fat, salt, garlic, black pepper, truffle, rapeseed oil.  170g meat used for 100g product.
Delivery information
Shipping to UK addresses only. Capreolus foods can be stored at ambient temperature. 
About the supplier
Capreolus Fine Foods is a multi-award winning, family owned English artisan charcuterie producer in Rampisham, West Dorset.  Quality and provenance are of the utmost importance and they source locally bred and reared free range meat from traditional and rare breeds wherever possible and seasonal wild meats from the West Country.