Handmade 'Ding Dong' Textile Piece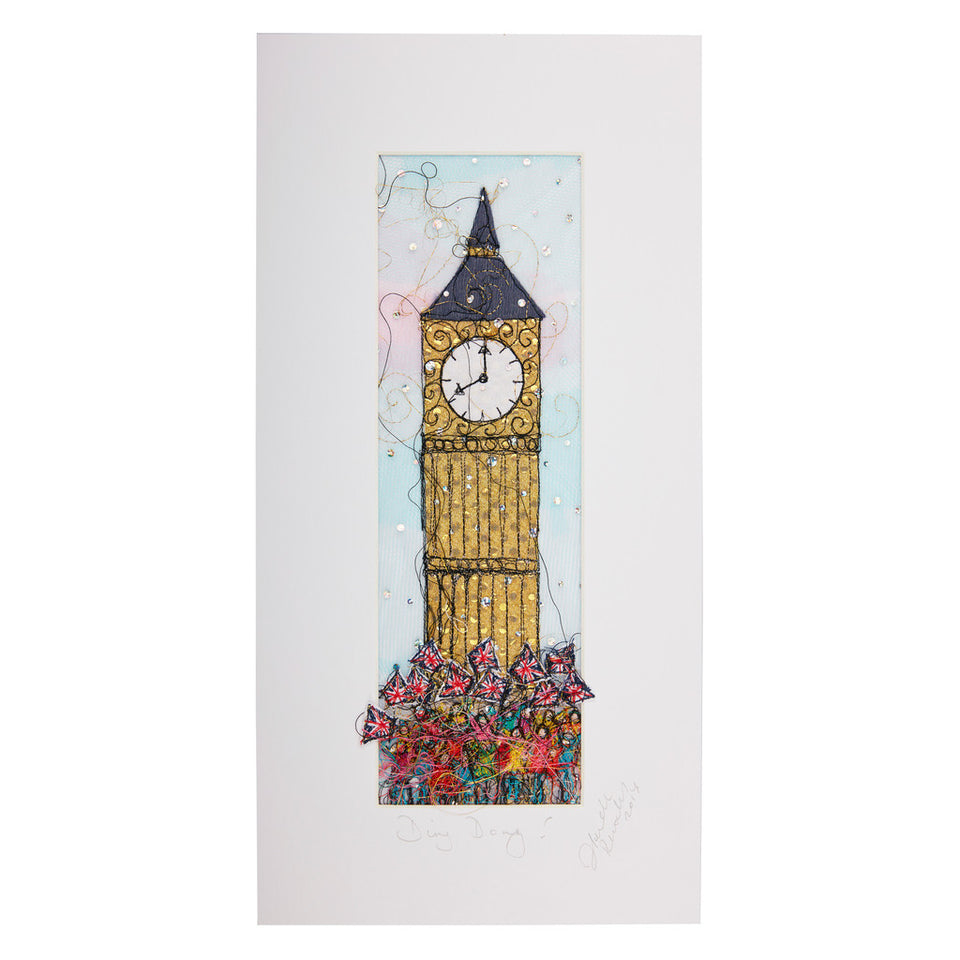 Regular price
£120.00
£50.00
Sale
Description
A unique handcrafted textile piece by British artist, Heidi Rhodes. This beautifully embroidered London scene is embellished with sequins and sparkles.
9cm x 24cm and 24cm x 39cm when mounted 
An original piece
Exclusively designed for the House of Commons
Other styles available
Please note, the design you receive may vary slightly from that which is pictured.