Personalised Set of Stainless Steel Coasters (x4)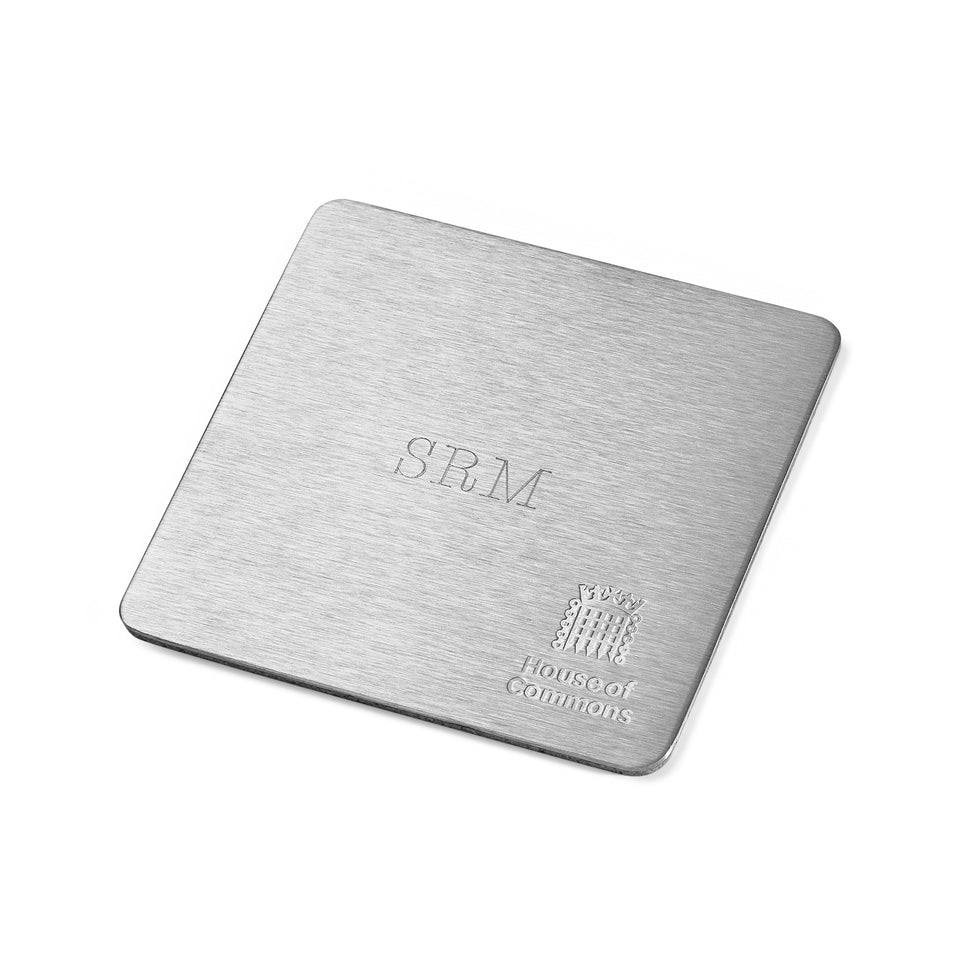 Description
A set of four personalised Sheffield Stainless Steel Coasters (90mm square) with an attractive and practical brushed finish and portcullis etching.
Meet the Maker
Based in Sheffield, the traditional home of steel production and metalwork in the UK, Chimo Holdings is a premier manufacturer of finest quality cutlery, pewter and silver giftware. Chimo's products are crafted by hand using time-tested techniques and rigorously quality controlled to ensure they meet the exceptional standards for which the city of Sheffield is renowned.
Constituency: Sheffield, Brightside & Hillsborough (Gill Furniss MP)
Delivery information
Delivered within 5-7 days. Shipping to UK addresses only.

This product is made to order, and therefore cannot be changed or cancelled once your order is placed. Please ensure you enter your details correctly.
See our Cancellations, Returns & Exchanges Policy for more information.