Silver-Plated Portcullis Toast Rack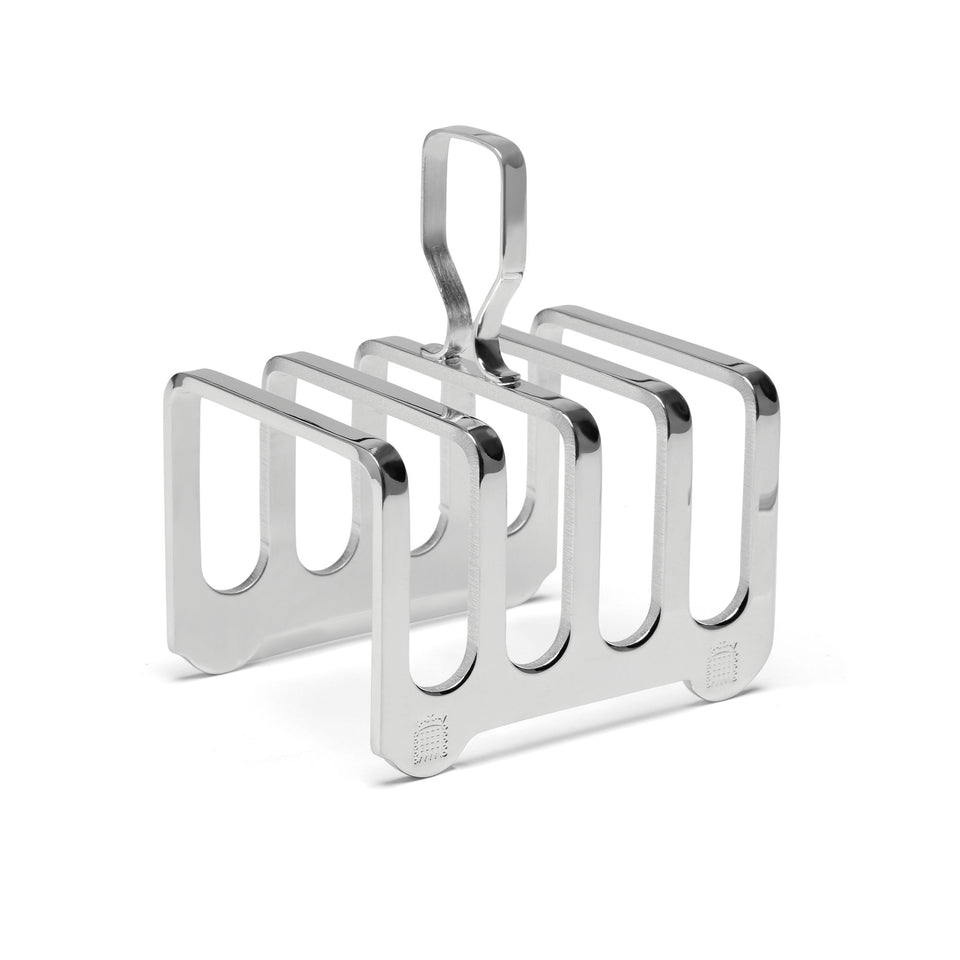 Description
Add a touch of tradition to your breakfast table with this exquisitely designed silver-plated toast rack, featuring engravings of the iconic parliamentary portcullis.
This item is finished by hand by expert craftsmen in Sheffield, the historic home of metalworking in the UK. 
Meet the Maker
Based in Sheffield, the traditional home of steel production and metalwork in the UK, Chimo Holdings is a premier manufacturer of finest quality cutlery, pewter and silver giftware. Chimo's products are crafted by hand using time-tested techniques and rigorously quality controlled to ensure they meet the exceptional standards for which the city of Sheffield is renowned.
Constituency: Sheffield, Brightside & Hillsborough (Gill Furniss MP)